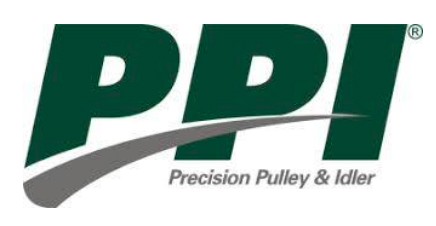 MAYSVILLE, Ky. — Precision Pulley and Idler (PPI), a supplier of idlers, pulleys, bearings and other products to the major bulk and material handling component industries, held a Community Information Session on March 13, 2019. Company representatives spoke with community members about the company, culture, values, job openings, benefits and much more.
If you were unable to attend the information session you can view a recording of the event at the link below:
https://www.facebook.com/kentuckycareercentertenco/videos/2245724892360861/
Beginning May 1, 2019 anyone interested in a career with PPI can visit the Kentucky Career Center – Maysville.
PPI, founded in 1977 and headquartered in Pella, Iowa, provides idlers, pulleys, take-up frames and bearings for cement, grain, forestry, power, package and unit handling, coal, hard rock, aggregate and contract manufacturing businesses. The company operates 12 facilities in the U.S., including manufacturing operations, service centers and training centers, as well as locations in Canada and Chile. PPI is 100 percent employee owned through an Employee Stock Ownership Plan.
For more information on PPI, visit www.PPI-Global.com.