Multiple resources are available through KCC-TENCO
Partner Agencies
Our goal is to ensure our clients receive the best and most efficient resources and services possible. With this, we coordinate services with multiple partner agencies to leverage resources to ensure individuals and businesses have what they need for success.
Toggle any of our partner agencies on this page for additional information, website resources and contact information
.
The WIOA program provides assistance to those entering the workforce for the first time, already in the workforce but looking for a better job, and/or those who have lost their jobs and are looking for work. Any individual can utilize WIOA services such as resume writing, practice interviewing, and workforce preparation workshops. There are eligibility requirements for specialty services such as:
Scholarships for training – see the sector tab on this website to learn more about high-demand, high-wage occupations supported through the TENCO WIOA.
Support services – individuals who are attending training may be eligible for funds to assist with gas money, child care reimbursement, supplies required for their training program, and/or testing fees.
On-the-Job training – individuals can be placed in jobs that match their interest and receive the same pay as other employees in that job while the employer ensures the employee is a good fit in their business environment.
Internships – a paid job placement program that provides the individual with an opportunity to experience employment in specific businesses and occupations.
Youth – youth receive a specialized and highly intensive list of available services. See the youth tab on this website to learn more about specialized youth services available through WIOA.
Workforce Career Counselors are available at all of the Kentucky Career Centers in the TENCO area.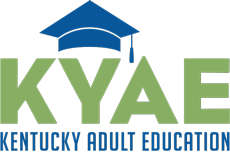 The Adult Education and Literacy programs are available in each of the TENCO counties. Individuals may participate in these services free of charge. Services are available to help individuals brush-up on their math, reading, and/or language skills. Many college bound individuals utilize the Adult Education and Literacy to assist in improving their skill levels prior to taking the Compass and/or ACT. Adult Education and Literacy also helps with computer technology skills, WorkKeys (NCRC) assessment, and GED preparation. Visit the State website at kyae.ky.gov.
Or contact your local office:
Bath: 606-674-2664
Boyd: 606-326-2437
Bracken: 606-735-2212
Fleming: 606-845-4708
Greenup: 606-473-1091
Lewis: 606-796-0245
Mason: 606-759-7141
Montgomery: 859-499-0760
Robertson: 606-724-2216
Rowan: 606-783-2871
The Career Development Office (CDO) provides services through the Kentucky Career Centers for individual and business customers. There are four Kentucky Career Centers in the TENCO area: Ashland, Maysville, Morehead, and Mt. Sterling. Services include:
Job Matching
Job Search
WorkKeys (NCRC) Assessment
Job Readiness Workshops
Resume Assistance
Unemployment Insurance
For more information please contact an office in your area.
The purpose of the Community Service Block Grants, often offered through local Community Action Programs, is to reduce poverty, revitalize low-income communities, and empower low-income families and individuals in rural and urban areas to become fully self-sufficient.
CSBG funds may be used to support activities that are designed to assist low-income, elderly, migrant or seasonal farm workers, homeless individuals, and families with securing and maintaining meaningful employment, attaining an adequate education, obtaining and maintaining adequate housing, obtaining emergency services and removing obstacles that block the achievement of self-sufficiency. CSBG funds can be used to help individuals transitioning off the K-TAP.
Northeast Kentucky Community Action Agency
David Carroll, Executive Director
21039 W. US 60
Olive Hill, KY 41164
Phone: 606-286-4443
Fax: 606-286-6733
Licking Valley Community Action Program
Judy Planck, Executive Director
203 High Street
Flemingsburg, KY 4101
Phone: 606-845-0081
Fax: 606-845-0418
Gateway Community Action Program
Charlene Engle, Executive Director
151 University Drive
P.O. Box 367
West Liberty, KY 41472
Phone: 606-743-3133
Fax: 606-743-1130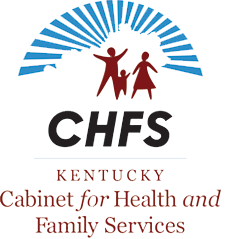 The Department for Community Based Services provides family support, child and adult protection, administers the state foster care and adoption systems, and for those who meet eligibility guidelines the Department manages the Medicaid, Supplemental Nutrition Assistance Program (SNAP – food benefits), and the Kentucky Transitional Assistance Program (K-TAP).
The division also manages the Community Services Block Grant, the Nutrition Education Program, the SNAP Nutrition Education Program, the Low-Income Home Energy Assistance Program, State Supplementation, and assists with administration of the Electronic Benefit Transfer cards. The Child Care Assistance Program (CCAP) helps Kentucky's low- income families find affordable quality child care.
DCBS vision is to promote individual self-sufficiency and community sustainability for the betterment for the vulnerable population. DCBS provides services and programs to enhance the self-sufficiency of families in every county in Kentucky.
For more information regarding services and eligibility you can view the website chfs.ky.gov or contact the DCBS office at: 855-306-8959.

Goodwill is not just another store. With the money earned through your donations, Goodwill provides jobs, job training, and employment counseling for people who face barriers to finding and keeping a job, including people with disabilities, recipients of public assistance, and people with limited education or work history. The goal is to help those who are disadvantaged become more successful, productive, and independent.
The Cars to Work program accepts vehicle donations. The donated vehicles (tax deductible) are then provided to individuals who are desperately seeking employment but have no transportation.
Work Incentives Planning and Assistance (WIPA) program provides individualized benefits counseling support to people who receive Supplemental Security Income and Social Security Disability Insurance. The trained coordinators will help individuals understand how work will impact their income and health benefits. They also provide individuals with information on using work incentives to increase their financial self-sufficiency. To learn more about services through Goodwill, go to goodwillky.org.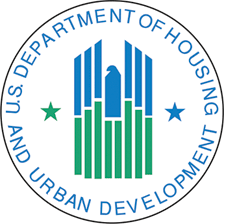 HUDs mission is to have quality affordable housing for all. Programs include working with veterans looking for housing, homeless population, disaster relief programs, transitional programs, and can provide assistance on equal opportunity and discrimination issues in housing.
For more information view the following website or contact the Field Office Director for Kentucky, Christopher Taylor, at 502-582-5251.
At Job Corps you will:
Chart your own path (and gain independence along the way!)
Meet friends and counselors who will encourage you as you train
Have opportunities to mentor others and get involved with the community
Get involved on campus through sports, clubs, or community service projects
Connect with employers and build a network of resources
Training choices include:
Automotive and Machine Repair
Construction
Finance and Business
Health Care
Homeland Security
Hospitality
Information Technology
Manufacturing
Renewable Resources
Transportation
Job Corps is free! Campus living, meals, training, supplies, AND a supportive community … all free.
100+ centers across the country (yep, there's probably one near you!)
You can start as soon as you're ready.
The Office of Vocational Rehabilitation provides assistance to individuals with disabilities that qualify for services. Disabilities may include physical, mental, drug/alcohol related. Services may include: Training for a new career, Supported employment, Technological Aids and Devices, Job Placement, and Counseling and Guidance. Vocational Rehabilitation services are available in all TENCO counties. To learn more and/or see if you are eligible for services, please visit the Vocational Rehabilitation website: www.ovr.ky.gov.
Or contact the following offices:
Ashland Area:
411 19 Street
Ashland, KY 41101
Phone: 606-920-2338
Fax: 606-920-2779
Maysville Area:
201 Government Street
Maysville, KY 41056
Phone: 606-564-4056
Fax: 606-564-7312
Morehead Area:
1225 US HWY 60 Suite 106
Morehead, KY 40351
Phone: 606-783-8615 or 877-526-1897
Fax: 606-783-8620
There are three public post-secondary institutions in the TENCO local area. These include Maysville Community and Technical College (MCTC), Ashland Community and Technical College (ACTC), and Morehead State University (MSU).

Ashland Community and Technical College
With thirty programs (certificate, diploma, and Associate level) to choose from, ACTC provides career programs for individuals seeking entry level positions and those seeking to advance in their careers in both professional and technical fields. ACTC has three campuses in Boyd County to meet the needs of the tri-state. ACTC also provides opportunities for higher education through classroom, online, evening, and/or ITV classes. Visit ACTC's website for more information: ashland.kctcs.edu/

Maysville Community and Technical College
MCTC provides the region with opportunity for higher education with their three locations within our local area: Maysville, Morehead, and Mt. Sterling. The college provides individuals with an opportunity to complete certificate, diploma, and/or Associate Degree programs through classroom, online, evening and/or ITV classes. MCTC also provides short term workforce and educational programs geared to meeting the needs of the local businesses. Visit MCTC website for more information: maysville.kctcs.edu/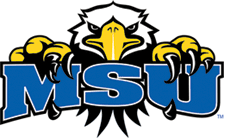 Morehead State University
MSU has three locations within our local area: Morehead, Mt. Sterling, and Ashland. Morehead offers Associate, Bachelor, Master, Education Specialist and Doctoral programs through a variety of methods, including classroom, ITV, online, and evening. MSU offers 141 undergraduate programs and 73 graduate programs, including one completely online program – Master of Business Administration. Morehead State was recognized for the 12th consecutive year as one of the top public universities in the South in the 2016 edition of "America's Best Colleges" by U.S. News & World Report. Visit MSU's website for more information: moreheadstate.edu
The SCSEP provides training and part-time job opportunities for low-income individuals age 55 or older. In the TENCO area, this program is currently offered in Bracken, Breathitt, Fleming, Floyd, Knott, Leslie, Letcher, Lewis, Mason, Perry, Pike and Robertson counties.
Kentucky River/Big Sandy
941 North Main Street
Hazard, KY 41701
606-436-3158
The Trade Adjustment Assistance (TAA) Program is a federal program that assist U.S. workers who have lost or may lose their job as a result of foreign trade. This program provides workers with opportunities to obtain the skills, credentials, resources, and support necessary to secure other employment.
The goal of the TAA program is to get individuals back into work as quickly as possible, while earning a similar wage to their past employment. Sometimes, individuals need additional resources to find the job that meets their needs.
Services under the TAA program include:
Skill Assessments
Career Counseling
Information on Labor Market Data
Job Matching
Job Referrals
If eligible, funds for Occupational Skills Training/Upgrade of Skills training, On-the-Job Training, Out of area job search and Relocation assistance may also be available.
Trade Readjustment Allowance (TRA) – Income Support while job searching and/or in Approved Training programs. See the website for eligibility requirements and time limitations for TRA.
Alternative Trade Adjustment Assistance (ATAA) and Reemployment Trade Adjustment Assistance (RTAA) – A wage subsidy for a maximum of two years for older workers. The ATAA or RTAA covers a portion of the difference between the wage earned in the job lost due to foreign trade and the wage of new job.
The Kentucky Career Centers – TENCO have individuals trained in Trade guidelines and law. Please contact a Kentucky Career Center in your area for more information or go to the doleta.gov/tradeact website.
Trade staff are available in the four KY Career Centers – TENCO.
Service to our Veterans and their spouses are a priority. Individuals specialized in Veteran services are available to assist in the TENCO area.
Local Veteran's Employment Representatives (LVERS) assist with employment services, counseling, assessments/testing, and identifying training opportunities. They also make direct job referrals and ensure that priority for job referrals, as established through the Department of Labor, are provided. The LVER works directly with the Department of Veterans Affairs to identify any special equipment that might be necessary for a veteran to improve their employ-ability.
Disabled Veteran's Outreach Program (DVOP) are specialists who link Veterans with service-connected disabilities with job and training opportunities Their services include developing apprenticeship and on-the-job training opportunities. DVOP specialists also provide case management for Veterans and are available to assist with job retention.
More information can be found about Veteran services at dol.gov/vets.
The Career Center Portal, careeronestop.org/militarytransition, provides comprehensive career information including on-line tools to assist Veterans in transitioning to civilian occupations. These services include:
Matching military experience to civilian occupations by key word or MOC code.
Translating military skills and experience into civilian credentials.
Writing a resume.
Locating additional Veteran resources.
Priority of Service for Veterans and Spouses means Veterans and eligible spouses receive employment and training services provided through Department of Labor Funds before non-covered individuals.