Individuals Find Path With Us
Mike Hatten …
Adult Education filled Mike with hope after years of getting by without the ability to read well. By the time he was 16-years-old, he kept getting into trouble and his mother went to school and signed Mike and his twin brother out of school.
Life became a smattering of different jobs. A hard worker, Mike would move up until his supervisors realized he could not read. He states, "I could never advance. Sometimes I would quit a job and find something else before anyone had a chance to find out that I couldn't read."
When COVID-19 shut down his workplace, Mike knew he had to finish his education. He decided to use his extra time to start again. The Kentucky Educational Development Corporation (KEDC) worked with him to read, write, and study for his GED exam. Even when his job re-opened, he decided to continue his education and work around his school schedule because it was so important to him.
Mike's reading and spelling has greatly improved, and his family can see the difference in him. He states, "This year, I picked out a birthday card for my wife that I actually read, and she said it was perfect." He does not have to rely on others to read for him, and it is completely liberating. Mike has passed his GED exam with a lot of hard work, dedication, and persistence.
Today, Mike is attending a local college to get a journeyman's license in Heating, Ventilation, and Air Conditioning (HVAC). He dreams of going back to school when he is done to become a certified electrician. He reflects, "Just because I'm old, doesn't mean to I have to stop."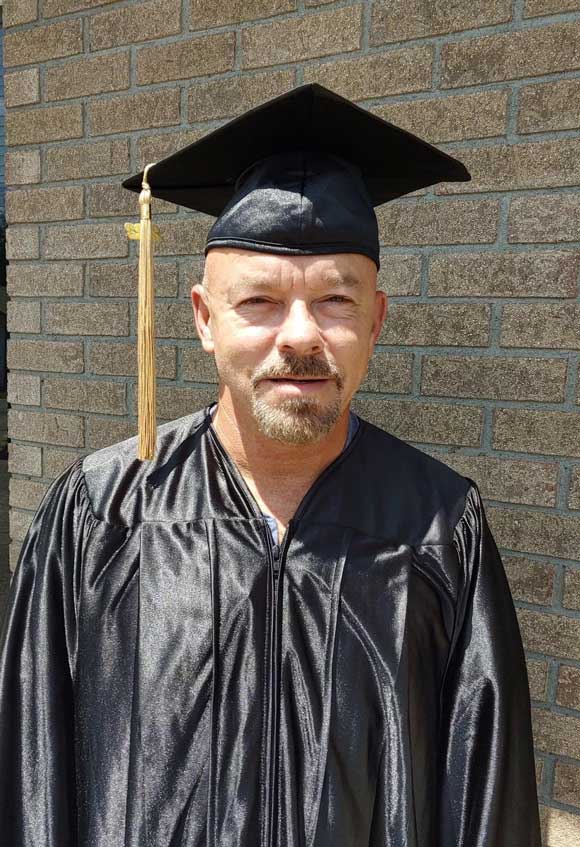 James …
James lost his job in November 2019 when AK Steel laid off the majority of their remaining employees. He had been employed there as a material handler for 18 years.
All James knew was working in a steel mill, and with that industry in decline, he needed to find a new direction. He has a young child that was not quite 2 years old at the time and knew he needed to go into a field that would be secure for years to come. James had never attended any type of post-secondary training and his computer skills were minimal.
He decided to return to school and wanted to become a certified crane operator. In February 2020 Jamie began training at Performance Training Solutions in Columbus, Ohio.  Once Covid hit he was unable to continue with training and came home until he was able to return to Columbus. Because he lived in Kentucky and was attending school in Ohio, he was unable to return to training until Ohio's shelter in place was lifted.  He was finally able to return to school in May 2020. He graduated in June, but again with Covid it was difficult for him to find work. He was unemployed for the majority of the next 9 months and was only getting called out for jobs that lasted a few weeks.
His career counselor was working with Jamie during this time to see if earning a Class A CDL would help him to get called to more jobs; however, the timing of that was proving very difficult.
In March of 2021 Jamie was finally able to get steady work with the International Union of Operating Engineers Local 181.  He has traveled all over the country since then and is able to come home to be with his family when possible. He loves to fish and seems to find work and a campsite near a lake or stream to live in while on jobs. He loves what he is doing and is extremely grateful for the assistance our program was able to provide so that he can support his family.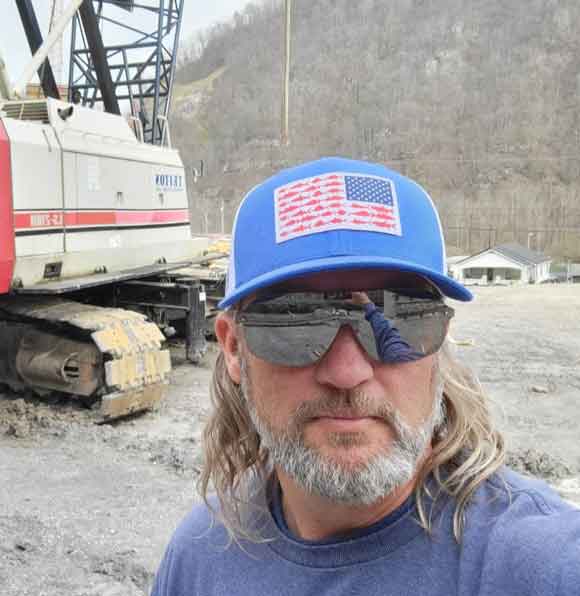 Portia Jordan …
Lewis County KY Skills U GED program wants to congratulate Portia on the next step in her education. She recently earned her GED Diploma and has plans to continue her education until reaching her goal of becoming a forensic scientist. Her mother was a great inspiration to her, and she now feels like she will have ore security and confidence going into the future. Congrats, Portia. We are so proud of you!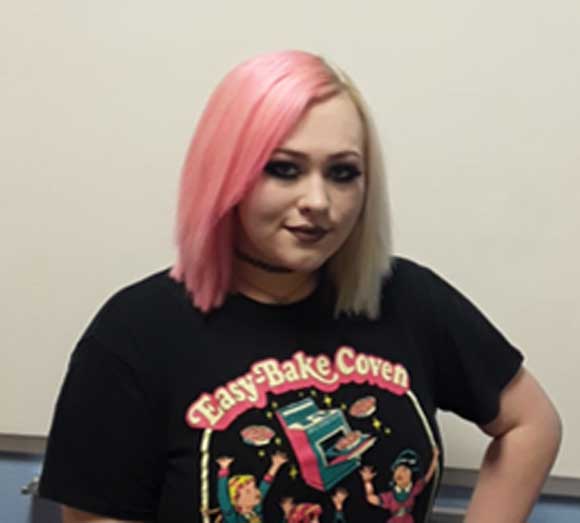 Raquel Perez …
My name is Raquel Perez, and I was inspired to complete my GED when I moved to Maysville from Toledo, Ohio. I had a difficult life and after moving found a great support system in my friend Amanda. I feel in live with Kentucky and decided to make a life her but knew I first needed to complete my education. I was informed about the Ready to Work program, so I enrolled and that is how I was directed to GED classes at MCTC with Ky Skills U.
During this time, as a single mom with 2 kids, one a newborn, I did my best to be stable and persevere. Shortly after completing half of my GED, I was diagnosed with Bell's Palsy. There was a lot of mental and physical stress, but I continued with the support of the Skills U Staff, RTW, and my friend. In October 2021, I completed my GED and am now enrolled as a MCTC student and will begin classes January 2021. My advice, find a strong support system and persevere.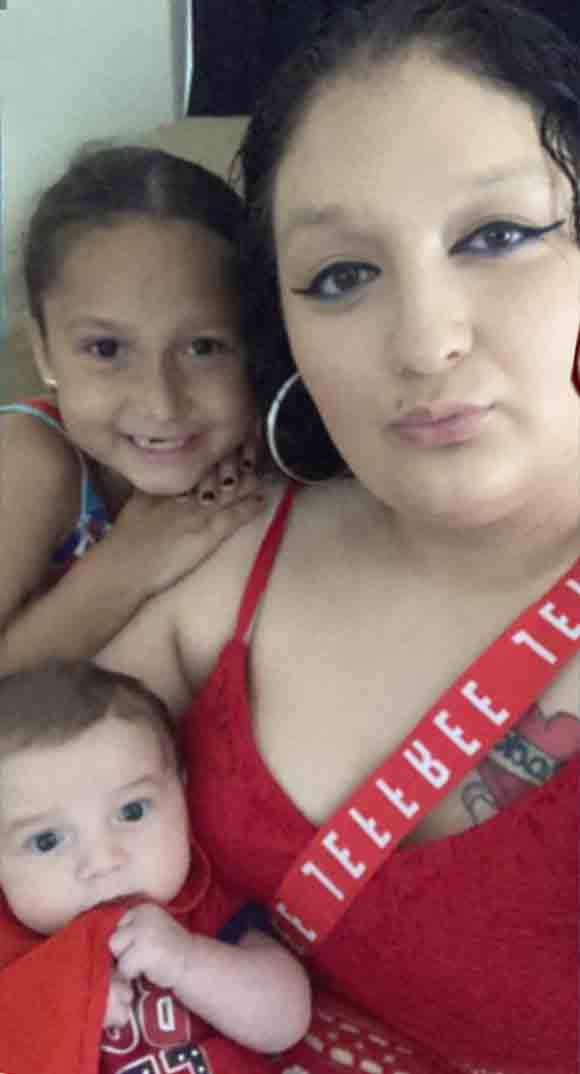 Alberta Wells …
Ms. Alberta Wells earned her GED in June 2021 through the Morehead State University Adult Learning Center in Rowan County. A single mom, Alberta says her five young daughters (ages 9, 7-year-old twins, 3 and 2) inspired her to get her GED. She says the staff at the Adult Learning Center never gave up on her and worked with her schedule to help her meet her goal. She particularly liked the online program Fast Forward which allowed her to work on her GED at home when her children were in bed, the free one-on-one tutoring the Center provided, and taking the Online Proctored GED Test. Alberta attended one semester at Maysville Community and Technical College in Rowan County and is currently employed at St. Claire Regional Medical Center in Morehead, where she works full-time and is training others. She says the GED has opened lots of doors for her that were previously closed and that she is open to learning whatever she can to further her career.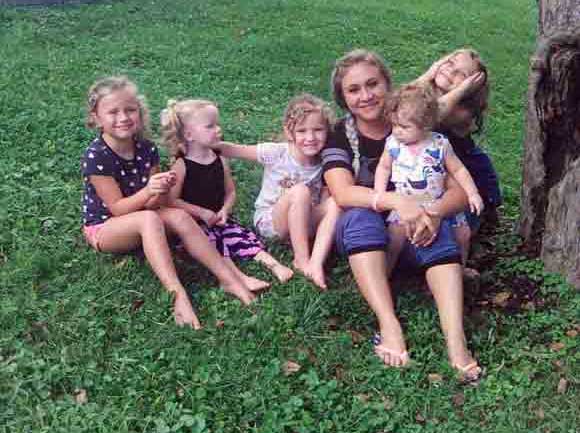 Chris Cornett …
Chris started attending adult education classes as a young adult and attended on and off for over seven years but struggled to pass the math portion of the test. He was passed over for many jobs during this time because he lacked a high school diploma or GED. Now a married father of two young children, Chris knew that earning a GED would ensure a better future for his family and would help him be a role model for his children. It took him SIX tries on the GED math test, but on April 14, 2022 his persistence paid off and he finally earned his GED! Chris is looking forward to exploring new educational and career opportunities.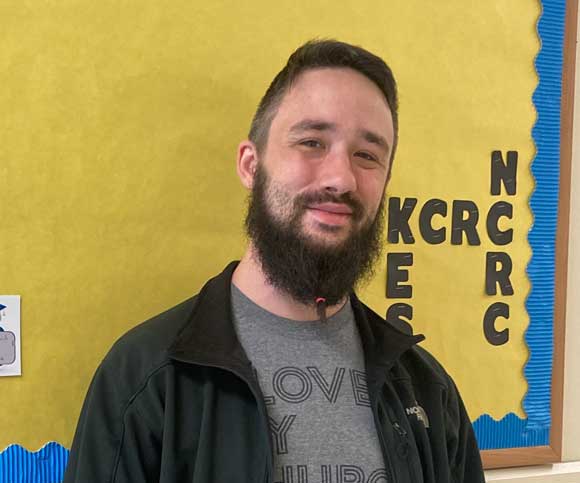 Autumn Rose …
Along with caring for her daughter, Autumn worked multiple part-time jobs while in training for registered nursing at Morehead State University. She was even promoted while working as a Patient Care Tech because of her hard work and the experience she gained working with covid patients.
During Autumn's last semester, she struggled with her classes and had to retake them. She didn't let this setback get in the way of reaching her goal though. She adjusted her study strategies and worked hard to finish her final semester and complete her degree.
She also received assistance through the Office of Vocational Rehabilitation, but it was ultimately her hard work and perseverance that led to her success.
Autumn graduated from Morehead State University on May 8, 2021 with an Associate of Applied Science in Nursing. A month before graduating, she was offered the exact job that she was hoping for. Autumn started her position as RN at St. Joseph Hospital in the Emergency Department on June 1, 2021 and makes $24.10 per hour.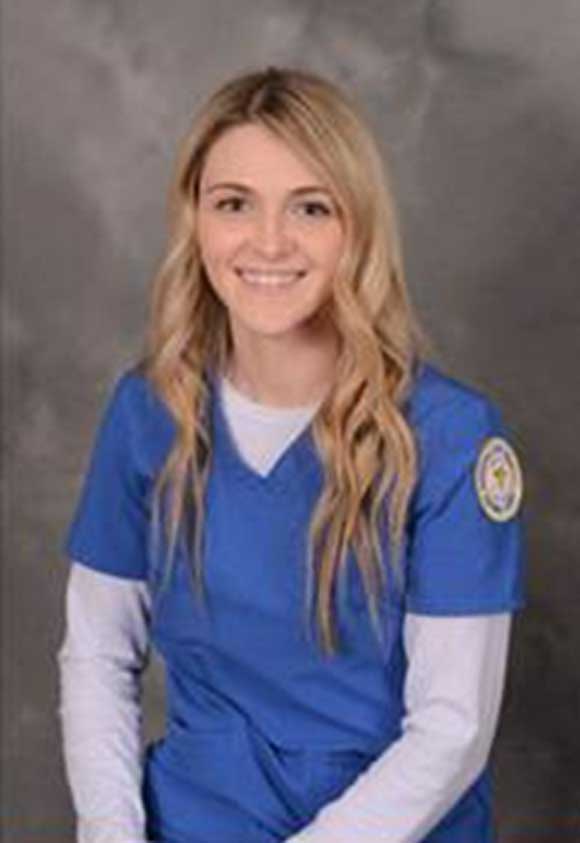 Alberta Wells …
Alberta says that her kids inspired her to work toward obtaining her GED. At the time she started, she was a single mom raising five girls from ages 2 to 9 years old. Most of her family had completed high school. She kept pushing herself forward to show her daughters that anything is possible. She doesn't want her daughters to settle for second-best because she wants to be an example for them and hopes that they will be happy when they go to work.
Alberta worked for several years on preparation for the GED and the staff never gave up on her. They made her believe in herself and were able to work around her schedule with testing. She was the first one at their center to take the online proctored GED. She had some test anxiety and being able to do it this way, gave her the confidence to be able to come in later and take the test.
She feels more confident now and knows this is making a difference in the lives of her children. They see that their mom hasn't given up.
Alberta is now taking college classes and working toward becoming a physical therapy assistant. Her words of wisdom to others are "You only truly fail when you give up."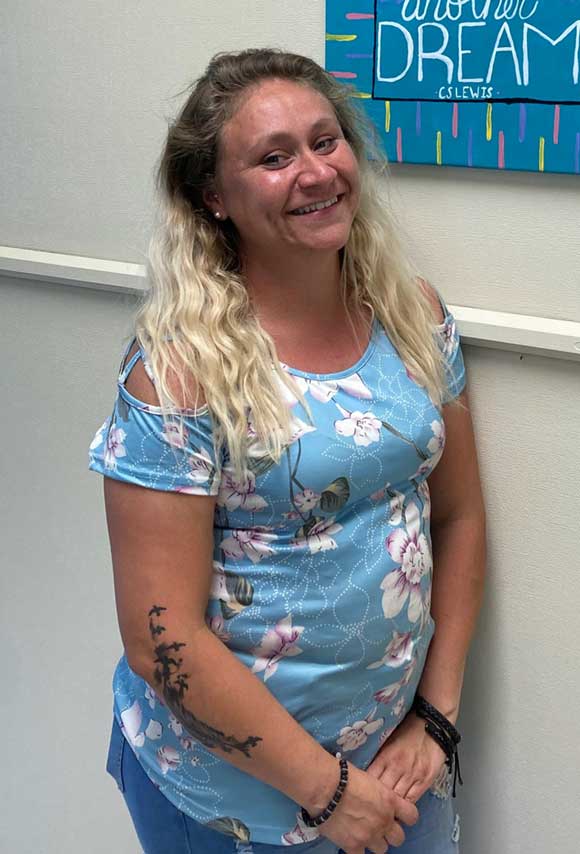 Wesley R. …
The Today's Youth program helped Wesley Redmon in many different ways. He honestly didn't know if he would go to college when he entered into the Today's Youth program. He knew he wanted to, but did not know if he had the skills necessary since Wesley has mild cerebral palsy.
The Today's Youth program helped him with tuition, books, supplies, and mileage. He also participated in the work experience component of the program. Wesley said that he couldn't have gone to school without the help of the program. Without their assistance, he would have been unable to afford college. Wesley lived with his grandmother at the time and she could not pay for his school on her income. He did not have a job or any previous work experience. Through the Today's Youth program, Wesley was able to gain valuable work experience from a couple businesses. The work experience at Larry Fannin's Chevrolet and his studies through the diesel technology program at MCTC helped him to gain the knowledge and skills to get the job he now has at the Wal-Mart Auto Center.
Today's Youth staff helped him with many life skills such as filling out applications, interviewing skills, and resume writing. They assisted him in schedule planning, following and utilizing a check-sheet, and also encouraged him throughout the program, giving Wesley that initial confidence in going into the program he desired.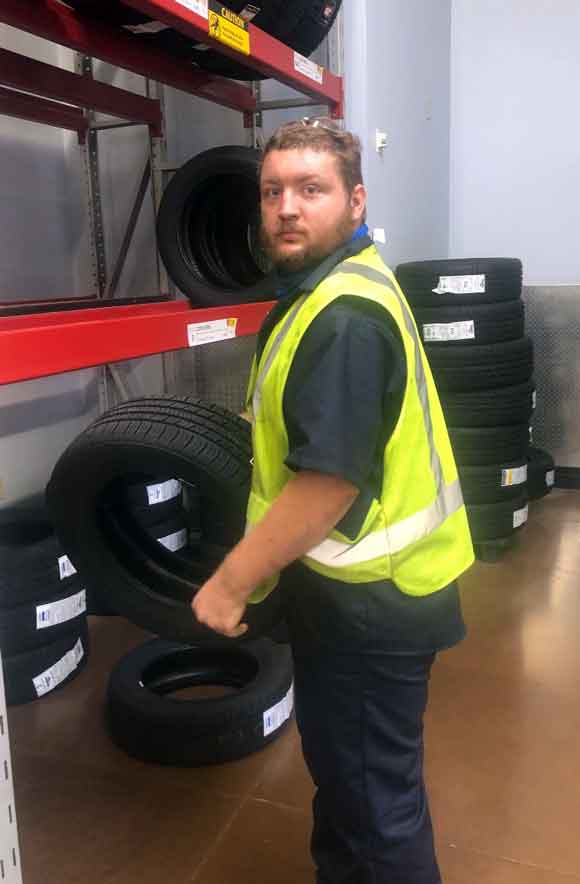 Carrie Cordial …
People come into our lives for either a reason, a season or a lifetime. Kevin Dingess was put in Carrie Cordial's path for a reason. She remembers being upset and crying only a couple days before Kevin gave her a call about a job opportunity.
Carrie had been working as a supported employment specialist for a year and in this position she helped people with varying disabilities. She met Kevin through that job when she was trying to find employers in the area that were hiring.
She was able to help one of her clients get a part in a performance put on by the Paramount Arts Center. All actors were required to purchase their own costumes for the show. She shared this great news with Kevin one day. He showed her the room on site with clothes that were free to anyone for a job interview. She met Doug who was working the front desk that day and just happened to hear them talking. Her client needed a three-piece suit. Doug happened to have one in the exact size that the young man needed and was willing to give it to him. This story gets bigger. Not only was the young man over the moon about getting a large part in the production, but his story was published on a state wide platform for the state of Kentucky on a video to be shared as an inspiration for others that have disabilities!
She will never forget when she got the call from Kevin about a job opportunity. Carrie was home with her 3-year-old daughter at the time. She was sick so had taken the day off. Kevin let her know there were two women from Texas who had just left his office and were looking for someone to be a job coach for Amazon employees at the call center. He said that she needed to submit her resume to them by the next day. He let her know that he had talked to them about her specifically and how she had stayed in good communication with him. He expressed they were also hiring customer service agents for the call center and their pay was $15/hr., so she thought the wage for the job coach had to pay more.
It was not until Kevin called her and told her about the Amazon job that she disclosed some things on a personal level. She told him her marriage was in serious trouble and she was getting ready to leave her husband. She had started to look at apartments. It was really discouraging. As a single mother of two children she made barely over the poverty line to be eligible for assisted housing.
Eventually, on September 6th, 2019, Carrie and her children fled from the only home they knew to Safe Harbor, a domestic violence shelter in Ashland. Things had been escalating in a way that she knew it would be dangerous for them to return to their home. Carrie was called for an interview. Carrie found herself now in a position, like her clients, needing help when seeking a job and the Dress for Success program in Huntington had helped with her interview outfit.
A week later, she was hired as a Vocational Employment Specialist for Professional Contracting Services International (PCSI)! The kids and Carrie lived in the domestic violence shelter right up until the week before Thanksgiving. Her prayers were answered when she found a house with a garage and a dishwasher, too!
Her salary doubled with this new job! Her children have continued their education in the private school they have always attended. She can afford to put them in extracurricular activities. She can enjoy her life and not worry about whether she'll make enough to meet her bills. This is the first time she has ever had a job with benefits. PCSI is a non-profit organization, so she called about her student loans recently and found out because she works for a nonprofit that she'll be eligible for student loan forgiveness.
Carrie knows Kevin may have only been doing his "job" when he spoke highly of her skills. He will always hold a special place in her heart because of what he did for Carrie. She considers her work as a "calling" and she can help, support and encourage people like herself with varying disabilities to get sound employment that positively displays their abilities. She can relate with these individuals because she was a client of OVR in Ashland. Carrie feels very blessed and believes in the saying, "If you do what you love, then you'll never work a day in your life."
Chase Buckner …
Chase Buckner came to the Empower Youth Program as a 17-year-old in-school high school senior. Chase was enrolled in the Workplace Principles class provided by the program held at Foster Meade Career and Technical School on the Lewis County High School Campus for those seniors who were eligible for the In-School Empower Youth Program.
At the beginning of the school year, Chase was a quiet young man with little to no participation in class. He did not seem to have many friends, nor did he appear interested in making friends. He did not participate in clubs or any extracurricular activities.  In an effort to engage Chase in class, his instructor/counselor involved him in group activities and presentation, she would call on him directly when she was sure he would know the answer and assigned him leadership roles in the class.
After getting to know Chase, he opened up about his home situation. He was being raised by his grandmother and had little financial support. His WIOA counselor set up a work experience at LCHS working after school with the custodians. Chase did not have transportation but was permitted to ride the after-school activities bus home each day.
At first, attending post-secondary training seemed impossible to Chase. However, as the year went on it became obvious that Chase had an interest in helping others, especially the elderly. He was also taking a Health Science class at Foster Meade Career and Technical School. During their career exploration unit, Chase expressed an interest in becoming a nurse, but did not know where to begin.  The Empower Youth Staff began to assist him with the skills needed in order to completed the FAFSA, navigate the MCTC website to apply for admissions and schedule classes and how to communicate with MCTC faculty and staff.
Over the next three years Chase received Supportive Services in Textbooks, Supplies and Mileage from the Empower Youth Program. He successfully completed his RN Degree from MCTC and is now employed at Meadowview Regional Medical Center in Maysville earning $23.00 an hour as a Med Surg Registered Nurse.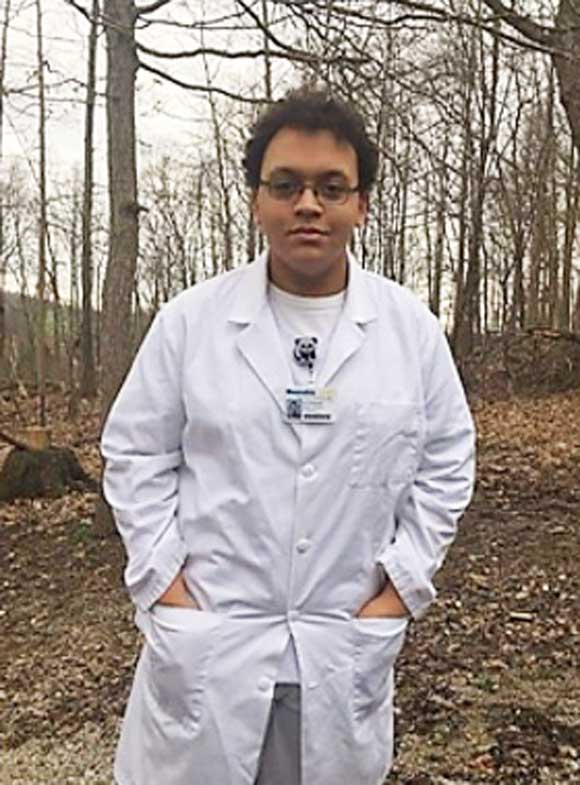 Marty Conley …
Marty first came to the Kentucky Career Center in July 2017 after he was laid off from AK Steel.  He had been employed with AK Steel for 10 years and was laid off due to downsizing and eventual closure of the facility due to foreign trade.  Marty had completed some college classes over the years but did not have any type of credential.  After reviewing several training options at several different schools, Marty decided he wanted to seek his bachelor's degree in Applied Management at Ohio University Southern.  Because he had already earned some college credit, he would be able to complete his bachelor's degree before his Trade benefits would run out.
Marty was nervous about such a major change, going from a steel worker who worked outside in manufacturing and then going back to school after several years, but he was confident that he had chosen the right path.  Marty started classes at Ohio University Southern in January 2018.  He applied himself to his goal and was driven to accomplish it – not only for himself, but his family, and his counselor never once doubted his ability to succeed.
In February 2019, Marty contacted his counselor about a job opportunity.  It was the position as the Lawrence County Convention and Visitors Bureau Director, working with Economic Development and the Chamber of Commerce.  He was not scheduled to graduate for 5 more months, so he was concerned about being able to complete his training.  Because he was in the Trade program, a request had to be submitted to Frankfort to allow him to continue his training while being employed full time.  Since he was so close to completing his bachelor's degree, the State Trade staff approved the request to continue to fund his training until he graduated in July.
Marty worked full time and was a full-time student until he graduated.  He graduated from Ohio University Southern, Magna Cum Laude and was recognized for Outstanding Achievement in the Bachelor of Science in Applied Management program.  Marty shows that given the right opportunity you can weather most any storm life may present.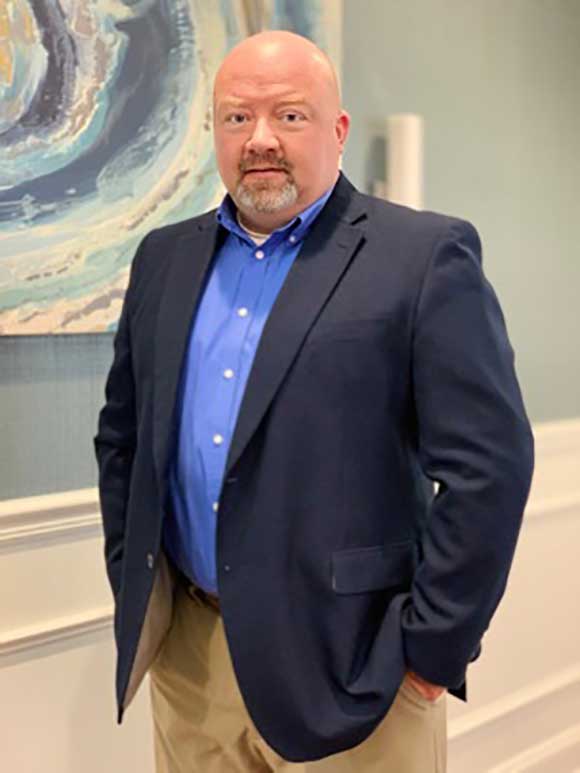 Rick Skeen …
Rick was working as a phlebotomist at a local hospital, when he started losing his vision due to glaucoma and was no longer able to continue working, subsequently qualifying for Social Security Disability Insurance in 2005. Rick applied for services as a legally blind individual with the Kentucky Office for the Blind in 2017. At that time, he was receiving Social Security Disability and living in public housing.
Rick was working at a local recovery treatment program in the Ashland area while he was pursuing his degree at the time of his application for Vocational Rehabilitation services. He began college at Ashland Community and Technical College and then transferred to Morehead State University to finish his Associate's Degree while continuing to work on his Bachelor's degree. Along with his full-time student status at MSU, he had attained a new job as a Prevention Specialist in the University of Kentucky's Substance Use Priority Research program. He was also in the trial work period for his Social Security Disability. After a few more months of making what is considered Substantial Gainful Activity, he would effectively work himself off of Disability.
Some of the services that have been provided by the Kentucky Office of Vocational Rehabilitation for Rick include: guidance and counseling, rehabilitation technology equipment and training, tuition and fees, orientation and mobility training, plus benefits counseling.
On a personal note, he has gotten married and moved into a private home. He is very proud to say he is a recovering addict that has been clean for 11 years. He is also very proud of being an elder in his church. Rick says, "I have a wonderful wife and an amazing mother and a bunch of friends and family that support me in everything I do. My strength is in my faith and the Department for the Blind has helped me pursue a life that I didn't think was possible."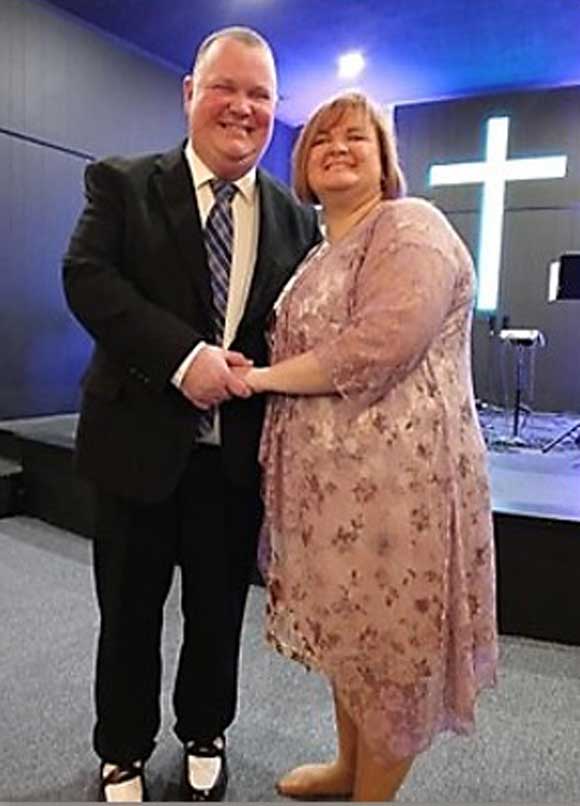 Dalton Gifford …
WIOA assisted Dalton Gifford throughout his Physician Assistant's program, but it was his determination and diligence that led to his accomplishments. Dalton graduated June 16, 2020 with a 3.895 cumulative GPA and received his NCPAA Credentials on July 8, 2020. He was officially offered the position of Physician Assistant Resident within the Department of Physician Assistant Studies at the University of Kentucky College of Health Sciences on July 28, 2020. Dalton was particularly excited about this offer as it was the first ever PA residency program in Critical Care to be offered at the University of Kentucky.
Dalton was courteous, dependable and extremely pleasant, always going above and beyond in anything we asked him to do.  He is so happy to be where he is at doing what he is doing.  Listen to this as Dalton's shares his excitement with us in his own words.
"Debbie, I want to thank you again for everything and all your help with the scholarship. Because of your work and dedication, I am able to have the career opportunity of my dreams. Currently, I am working at the University of Kentucky in a Physician Assistant Critical Care Residency.
In the first two months of this one-year paid program, I am working in the CVICU with open heart surgery, heart/lung transplant, and heart valve replacement patients. The days start early and finish late as nearly all of my patients have a problem list a page long and more than 25-30 medications at any given time. Following my 2 months in the CVICU, I will complete several months in the medical ICU, Surgical ICU, Neuro ICU, and have a month to do anything I am interested in.
I am so fortunate to have been able to receive the training I needed to care for these patients. Kentucky ranks currently as the 2nd most unhealthy state in the US and the University of Kentucky sees the 'sickest of the sick.'  With the help I received from the scholarship fund I was able to secure extra training opportunities to help prepare me for this role and complete this fellowship so that I may further my training and understanding of how to care for complex patients.
I am so very grateful and excited about the privilege to care for these people and make a positive impact in their lives. A simple investment in one person can touch the lives of many. Thank you again for this opportunity and all that you have done."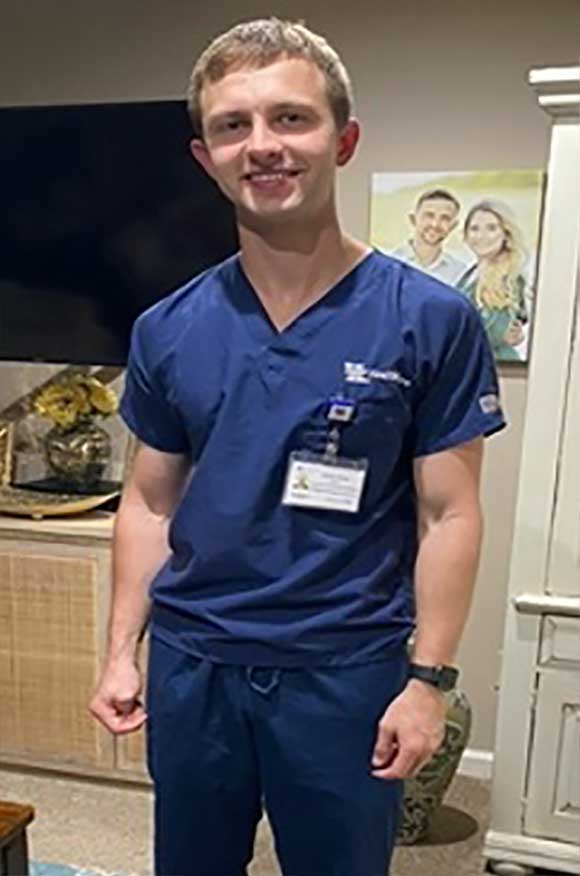 Megan Purvis …
Megan Purvis' journey with the MSU — Bath County Skills U Adult Learning Center began out of a desire to help her family and complete a lifelong goal. Megan describes her experience at the Bath County Skills U program as a great one, filled with continued encouragement from her Adult Education Instructor Alicia Wilson. Earning her GED has opened new doors that were closed before. Megan's future plans include finishing her degree at Maysville Community and Technical College in Medical Office Administration and securing a position in that field. Megan is filled with pride knowing she has accomplished a goal that will make her and her family's life more comfortable in the future.
When asked what words of wisdom she would share with others who are thinking about working towards their GED, Megan says, "Don't let anyone tell you that you can't do it, because you can!" Bath County Skills U certainly agrees with Megan and proudly acknowledges the hard work and persistence that led her to success! Megan was also assisted by College and Career Navigator, Beverly Tadlock, and Educational Opportunity Counselor, Rhonda Sloan. We all wish her good luck with future endeavors!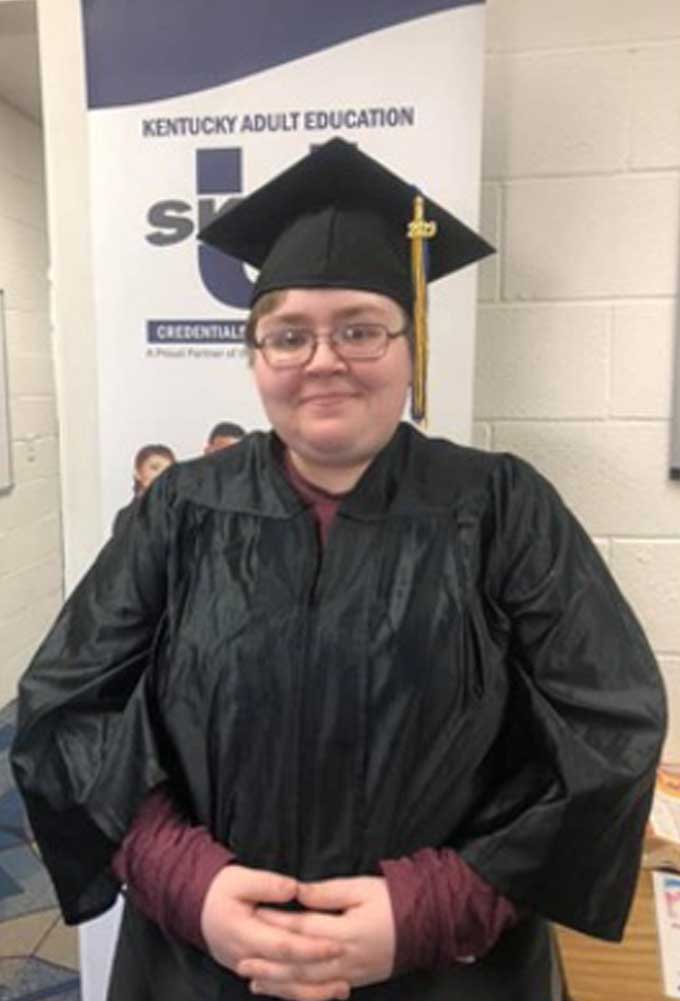 Steven Leeds …
After working at the AES power plant in southern Ohio for three years, Steven Leeds was permanently laid off on June 27, 2018. This was the best-paying job the 28-year-old had ever had and he was proud of the money he'd made, but Steven knew in his heart that he didn't want to be a power plant operator forever. He really wanted to be outside and operating equipment and had hoped to eventually move out to the coal yard with AES.
For the first few months of his lay-off, Steven job searched and thought about a training program in welding or truck driving, but by the end of the year, he finally decided that he preferred a training program that was short and would return him to work more quickly.
Steven had been applying for jobs with Dravo, Kentucky Transportation Cabinet, and CSX, so he finally decided that obtaining his Class A-CDL would be the best training program for him since these are jobs that prefer an employee to have the CDL. The Gateway Community & Technical College in Fort Wright had the closest CDL program for him to attend.
Steven had the support of his grandfather with whom he lived and his girlfriend. He felt confident in completing the four-week training and soon securing a job. Even though the winter's icy roads weren't cooperative, Steven wrapped up his training on Feb. 7, 2019 when he passed his Class A-CDL exam and started his new job with CSX on Mar. 18th. Steven was hired as a welder/helper and was able to meet the goal we had set for him of meeting and exceeding 80% of his previous wage. He was very cooperative during his follow-up period and continues to be a success where he is now operating a dump truck and a heavy equipment operator.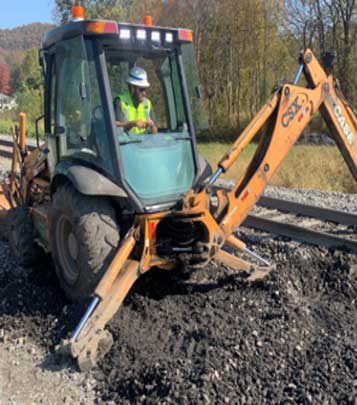 Stanley Helton …
DVOP had met with Mr. Helton on a weekly basis to conduct job search activities. Mr. Helton had been unemployed for several months and was providing care for his elderly mother. Mr. Helton had a resume that was retooled with the assistance of the DVOP. He had stated he would like to find a position in security or in a manufacturing setting as these are the two areas he has the most experience.
Mr. Helton attended a job fair for Eastern KY Correctional Complex and applied. The DVOP was present to assist Mr. Helton with the application process. Additional job searches were  conducted with assistance from the DVOP and he also applied with the Red Cross and stated he was going to apply with Goodwill. LVER was informed that Mr. Helton was job ready and that he has been completing job searches already and would continue to do so, while also working with the DVOP.
Mr. Helton was ultimately employed by the EKCC in March and conducted on the job training through his probationary period. He is currently earning $30K per year with full state benefits.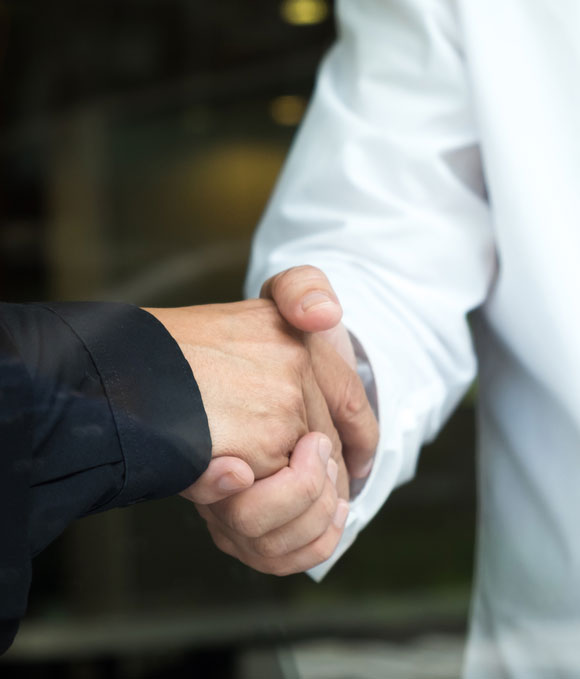 Jacob …
The Today's youth program made it possible for me to go to school to make a better life for me and my family. I went to MCTC to get my welding degree. The Today's Youth program funded all the classes that I needed to become a skilled welder. Without their help my family would have had to pay in full for all my classes that I took over a two year span which would have been very costly and I know they couldn't afford.
I'm so thankful for the Today's Youth Program for all they done for me and helped me better myself.
After I graduated from MCTC, I traveled welding for 5 months and decided that I wanted to work close to home where I would be home every night. I'm so glad I was able to make that choice because now I am engaged and have a beautiful daughter that was just born, and because of the today's youth program I went to school and bettered myself so now I can provide for my family and do something that I love every day.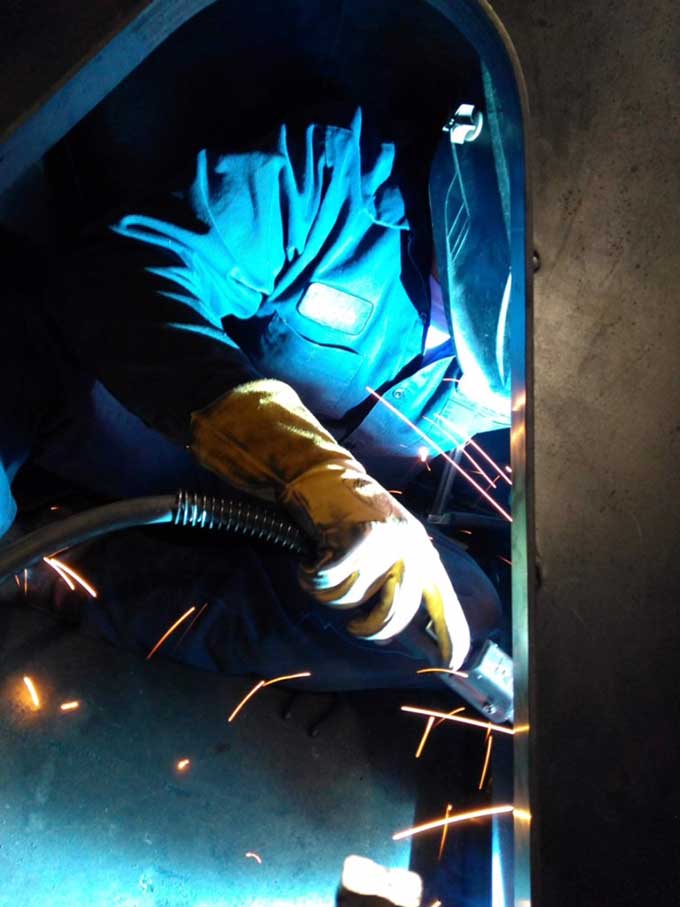 Seth Adkins …
Seth was a star athlete in high school, holding state records in track and field, then went to a state university on scholarship. But within a couple years, he was hanging with the wrong people and using drugs. He lost his scholarship and had to drop out of college. Because of his drug problem, he was eventually convicted for theft, tampering with evidence and burglary. He was given an eight year sentence but only had to serve two years.  He was placed on parole on Nov. 2, 2015. He took advantage of the programs that the corrections system offered him and while incarcerated, he completed a substance abuse program and even became a mentor.  He has a young son and he wanted to stay clean for him.
When Seth met with his career counselor in August 2017, he was working part-time for a local construction company, but he wanted to gain more skills and get into a stable job. With his felony background, it had been difficult for him to secure a job in certain fields and he felt construction or a technical job would be a better fit for him.  He had a friend, who worked for a local utility company, that had followed Seth's athletic career and this man had also encouraged him to go into lineman work.
Seth enrolled in the Fall 2017 lineman class at Maysville Community & Technical College and graduated in early December. He had a couple good references, so Seth had a job with Davis Elliot Co. out of Lexington within a couple weeks of graduation and he hasn't looked back. After working for Davis Elliot for several months, Seth switched employers to Bowlin Energy based in Walton, KY where he continues to work today with a base wage of over $20/hour.
Seth's success can be attributed to several factors:  hard work, family/friend support, and having the financial assistance of the WIOA program. He was encouraged even more when he learned that his story would be shared at our annual meeting. His mother wrote me a note last week to share that he continues to move forward and wants to thank the program for believing in him. Because of his great work ethic this year, he has been released early from parole. He has also been very busy during the hurricane season with traveling to the devastated areas.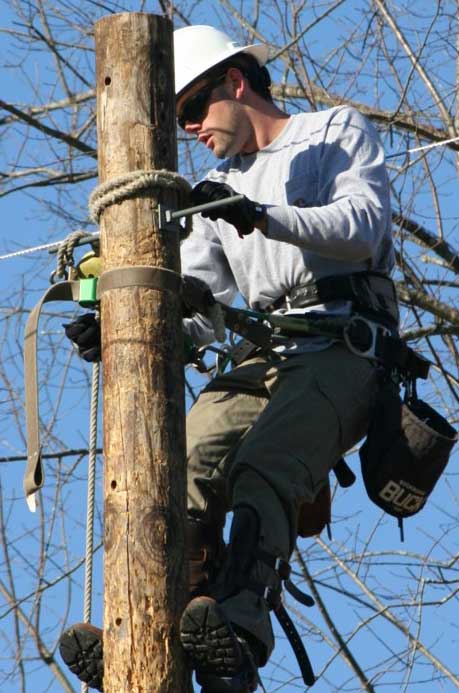 Maci …
Maci graduated from Maysville Community & Technical College's LPN program on May 15, 2018 and went to work. This is Macy's success, but there is much more to her story!
Maci grew up in Morehead where she lived with her single father. She graduated from high school and went straight into college. She attended Morehead State for awhile but wasn't able to complete her program during that time. Maci helped take care of her grandfather during his fight with cancer and the terrible fallout with cancer treatments. During this experience, she developed a passion for helping care for the ill.  MCTC's nursing program seemed to be the perfect fit for her new passion.
Maci worked part-time at Wendy's where she only made $8.25/hour and attended classes regularly. She finished her LPN training with a 3.475 GPA. Maci states that she was able to cut down her part-time job to very part-time hours with the assistance afforded to her by the WIOA program. In fact, during the last conversation Maci had with her career counselor, she admitted that she would not have been able to complete without this assistance.   She had exhausted her financial aid by the time she reached her last semester.
Maci now works at St. Claire Regional Medical Center.  She is employed full-time as a LPN and is earning $14.50 per hour. Maci is looking forward to St. Claire's assistance in helping her to seek her RN degree which she started this fall.
Maci continues to spread the word to friends and colleagues about the opportunity for assistance under WIOA. Maci tells them that she couldn't have done it without TENCO's help!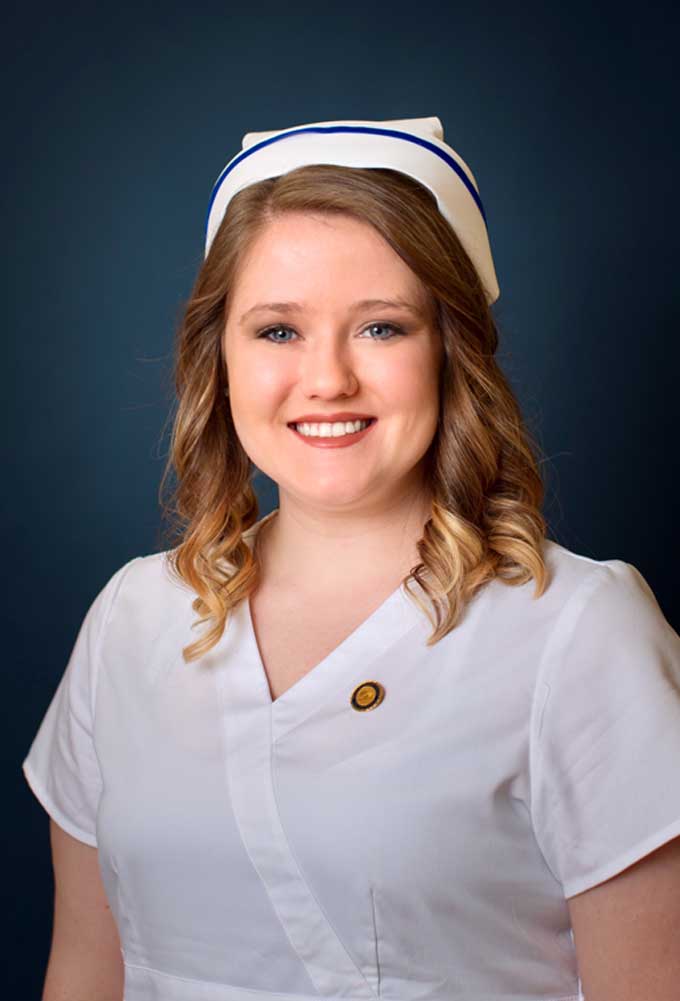 Sheena Berry …
Sheena Berry, a student with the Montgomery County KY Skills U program, passed the GED in the fall of 2018. Sheena wanted her GED in order to meet the qualifications for higher paying positions within manufacturing industry. Sheena also wanted to set an example for her children and hopes to enroll in college in the future.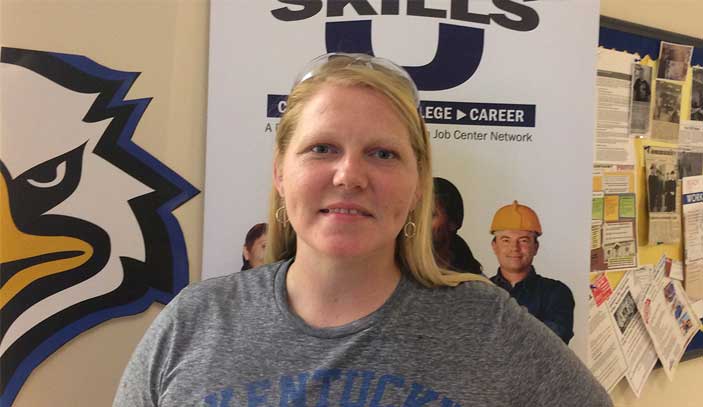 Heidi McKenzie …
Heidi worked as a restaurant server and in retail before beign injured in a motor vehicle accident in August 2007, suffering a Spinal Cord Injury, Traumatic Brain Injury, and neck/shoulder injuries.
Heidi came to OVR about one year after her accident, she was doing well but needed assistance with mobility and ADLs. With the help of OVR, in collaboration with other supports, Heidi has gained complete independence.
Her initial goal was to receive the education required to become a business manager, with appropriate referrals she received the technology and training necessary to work toward her career goals and achieve independence.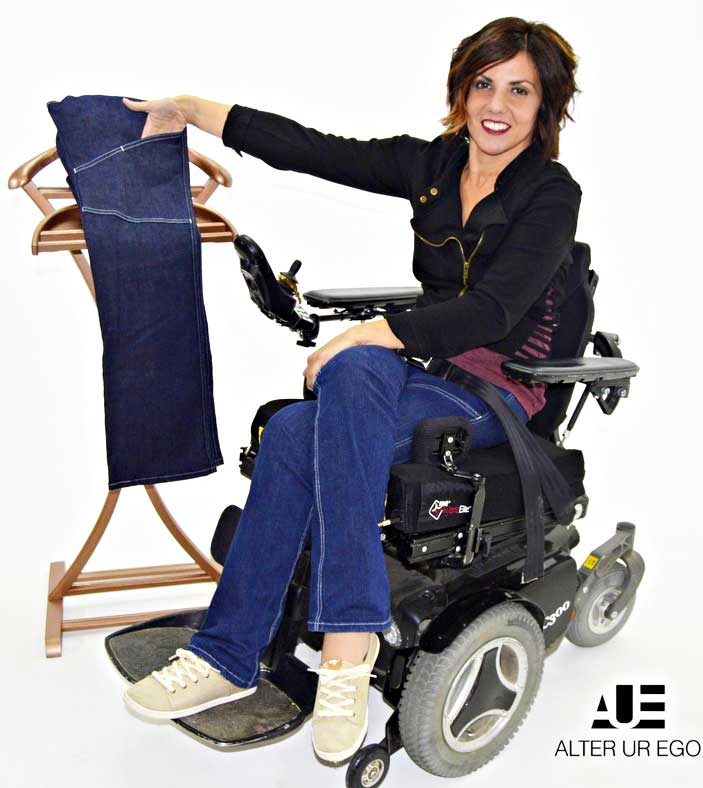 Patricia Grierson …
Patricia had worked over 10 years as a C.N.A. when she decided to go for her dream of being a nurse.  She earned her GED, and started the Licensed Practical Nursing program at MCTC Maysville Campus in Jan. 2013.
She took advantage of the case management, career guidance, and training funds available through the local Workforce Innovation and Opportunity Act.  Patricia graduated with her practical nursing diploma and Associate's in Applied Science degree in May 2016.  After graduation, she easily found employment in Mt. Sterling as a full time LPN.