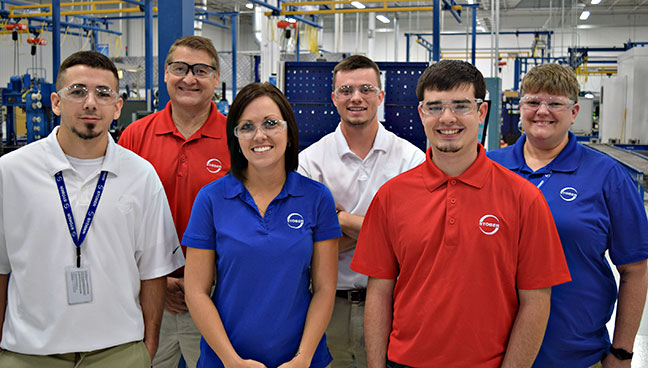 STOBER …

With over 80 years in gearing experience and over 30 years in motors, STOBER has the knowledge and expertise to create the best gearboxes and motors in the industry. While creating the best products possible is crucial for their business, they know the greatest key to their success is their people. They believe employee development is the most important aspect of their business, and that their various development programs are a major determining factor in current and future success. "People development" is one of their fundamental business initiatives, even more important than product development, technology, etc. Families, communities and schools develop people to a certain point. Once someone is employed at STOBER, they are very intentional about continuing their personal development.
STOBER excels in people development and has long partnered with the TENCO Workforce Development Board and Buffalo Trade Area Development District in executing their attraction and retention strategy. From basic services like job postings, labor market data, on-the-job training, and incumbent worker training, to regional skills initiatives like KY FAME, TENCO and STOBER enjoy a special partnership. STOBER has also utilized the free conference space available at KCC-Maysville for trainings and meetings several times. STOBER, who is represented on the TENCO Workforce Development Board, is an area leader in manufacturing and corporate citizenship.
Kentucky Career Center – TENCO:
A one-stop solution for employers and job seekers
With four centers in the KCC – TENCO region, both employers and job seekers have broad and direct access to information about everything from job openings to specialized assistance and training programs. Staff is also available to help employers access the most recent labor market information, on-the-job training opportunities, and other employment-related assistance. The TENCO Workforce Development Board serves the following counties: Bath, Boyd, Bracken, Fleming, Greenup, Lewis, Mason, Montgomery, Robertson, and Rowan. Our Career Centers are available in four locations: Ashland, Maysville, Mt. Sterling, and Morehead.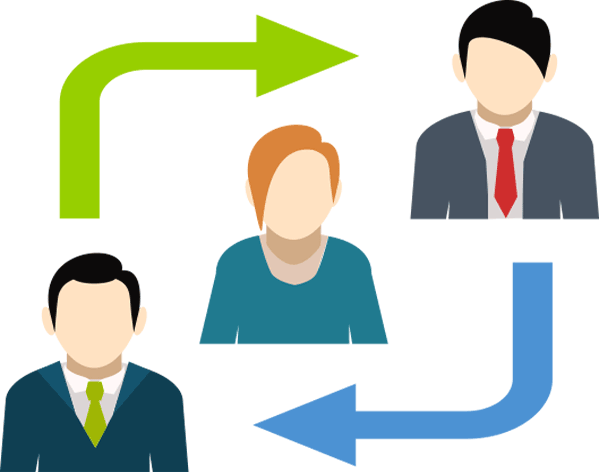 CAREERS
TRAINING


EMPLOYERS
Getting Started
Career Counseling is available at no cost to all Kentucky Career Center – TENCO visitors:
Share localized labor market data
Information on job leads
Counseling to match your interests, skills and experience
Access to career center computers and Internet access
We can help with your search for jobs,  resume writing and other tasks related to your job search. We can even provide the space and equipment for job interviews via videoconference.
Finding a Job
Working closely with many employers across the region, the career center staff has the latest information about who's hiring and what skills are in demand.
One-on-one assistance with writing a great resume and cover letter or completing applications
Help in giving  employers the best first impression
If you have, or think you have a disability, that is affecting your ability to work, we have qualified job seeker staff ready to assist you.
Free Workshops
We offer a number of workplace skills development opportunities to all job seekers:
Free workshops
Interviewing
Basic computer applications
Classes and schedules vary, so it's best to call your nearest career center for upcoming workshops.
Whether your looking for knowledge and practical advice to advance your career, you are looking for the right training program and approach to start a new career path, or are an employer looking to recruit highly qualified employees or navigate other employment related issues, we provide the resources and partner agencies to help you along the way.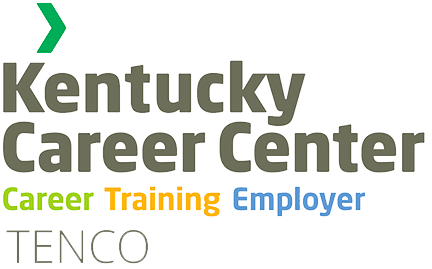 We welcome your questions about what we do. You can use this contact form to leave us a detailed message about your situation and we will get back with you. Or, you may call one of our Career Centers below:
Ashland: 606-920-2024
Maysville: 606-564-3347
Morehead: 606-783-8525