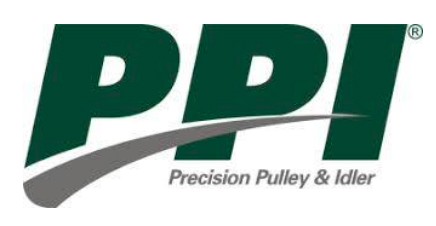 Christmas came early to Maysville this year with the announcement Thursday that Precision Pulley and Idler will open a facility here.
Mason County Judge-Executive and Maysville-Mason County Industrial Development Authority Executive Director Owen McNeill delivered the news during an early-morning meeting of the board.
"This is a great announcement for the whole area as it was a highly competitive project," Pfeffer said. "This announcement represents career building jobs for our community because when employees joins a company like PPI, they do not leave."
PPI is based in Pella, Iowa, and is an industry leader in the major bulk and material handling component industry, according to McNeill. It was founded in 1977 and currently operates 12 facilities including manufacturing facilities, warehouses, service centers and a training center in the United States, as well as international facilities in Chile and Canada. The company is 100 percent employee owned, he said.
The company will move into an existing building on Progress Way, off Kentucky 9 AA Highway, near Enviroflight, according to Roger Brown, president and CEO of PPI, and plans to make significant investments over the next several years at the facility. The investment will include building costs as well as adding equipment to fulfill customers orders, he said.
The 105,000 square-foot facility will be purchased by the industrial authority and leased to PPI, ultimately transferring ownership, McNeill said.
Operations are expected to begin with the first product shipment in September 2019, Brown said.