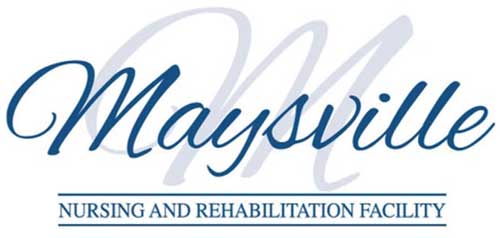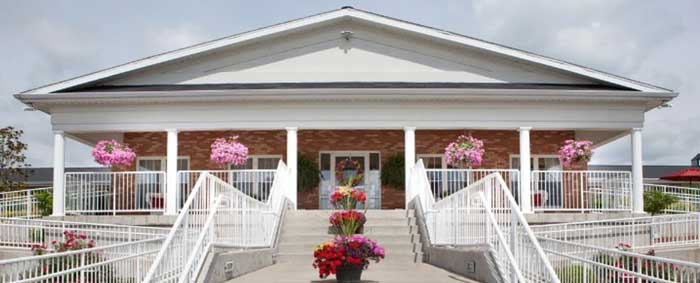 Maysville Nursing & Rehabilitation Facility …
Maysville Nursing & Rehabilitation Facility is a leading provider in short-term rehabilitation and long-term nursing care. We specialize in providing quality care to an array of individuals. Our team of healthcare professionals and caregivers tailor the resident's care to meet their unique needs. Whether you need short or long-term care due to aging, illness, recovery, or rehabilitation, our care givers provide an individualized service you can trust. Experience peace of mind when you allow our family to care for yours.
Types of Care we provide:
Short-term rehabilitation
Long-term Care
Hospice
Skilled Nursing Care
Post-hospital Care
Respite
We offer a wide variety of amenities to ensure the most comfortable experience possible. From our salon services to our individualized therapeutic activity program, life at Maysville Nursing and Rehabilitation Facility is designed to enhance mental, physical, social and emotional health. We desire to offer amenities that considers the interests and talents of every individual resident. Many of our amenities are designed to recreate the comforts of home, including pet-friendly accommodations and comfortable lounges for gatherings.
We are seeking compassionate and caring individuals to join our team! Whether you are interested in a full-time or part-time job, or a volunteer position, Maysville Nursing and Rehabilitation Facility offers a variety of opportunities. We employ both skilled professionals and entry-level employees. If you're passionate about long-term care and desire to work in a teamwork-oriented environment, apply today!
If you are interested in becoming a part of Maysville Nursing and Rehabilitation Facility's team of caregivers, please see below for a listing of current opportunities and complete our online application.
Candidates who are unable to complete an online application are invited to visit the facility for assistance either completing an online or paper application.
Available Job Openings: Appy online or in person at maysvillenursing.com/careers