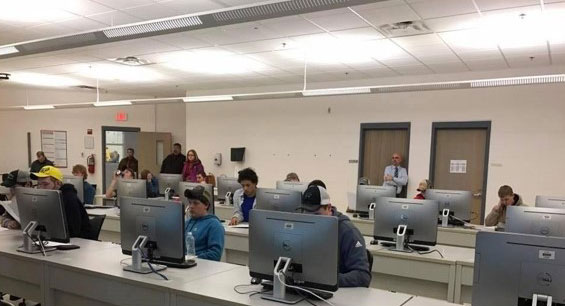 MAYSVILLE, Ky. — Kentucky Federation of Advanced Manufacturing Education (FAME) brings business, education, and workforce together for a solution to the skill gap of our current workforce. Businesses have recognized the need to develop their own workforce.
KY FAME is a perfect opportunity to get individuals directly into the workforce, while providing them with free training in the skills necessary to retain and move up the career ladder. The following businesses in the TENCO area are participating in the KY FAME Chapter in Maysville:
Stober Drives, Inc.
Meadowview Regional Medical Center
CTI Foods
Summit Polymer
Cooper Standard
A Raymond Tinnerman
KDMK
Walker Construction
Training opportunities will begin this fall at Maysville Community and Technical College with the Advanced Manufacturing Technician Program.