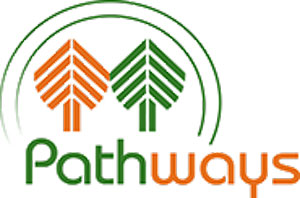 Pathways …
In 1966, a group of concerned citizens incorporated the Nineteenth Regional Mental Health / Mental Retardation Board in response to President Kennedy's initiative to drastically alter the delivery of behavioral health services. As a result, federal funds were issued to establish the Appalachian Comprehensive Care Center to provide behavioral health services in Boyd, Carter, Greenup, and Lawrence counties. Elliott County was added later when statewide districts were formed by the state / federal governments.
In 1972, the name was changed to Lansdowne Comprehensive Care Center, and in 1982 Lansdowne merged with the Cave Run Comprehensive Care Center to become Pathways, Inc. (hereinafter, Pathways). Five additional counties – Bath, Menifee, Montgomery, Morgan, and Rowan – were added to the catchment area following the merger.
Over fifty years from its inception, Pathways employs 450 qualified staff, and offers a wide array of behavioral health services, including intellectual and developmental disabilities support services, mental health, and substance use disorder (prevention, early intervention, treatment, and recovery) services. Pathways serves over 14,000 unduplicated consumers annually
Pathways is now hiring in all of these locations as well, with over 80 job openings today. If you would like to be part of the Pathways family email Ryan Stanton at rstaton@pathways-ky.org to discuss opportunities.