MAYSVILLE, Ky — The Kentucky Career Center in Maysville was recognized for its 10 year anniversary as a member of the Maysville-Mason County Area Chamber of Commerce. The award was presented during the chamber's recent Takin Care of Business 2019 celebration at the Maysville Event Center in downtown Maysville.
The Buffalo Trace Area Development District also received recognition for reaching the 50 year milestone as a member of the area chamber of commerce.
Others receiving awards were NESCO Resources and Applebee's for 5 years; Gross Insurance for 15 years; Mason County P.V.A. – 20 years; Mitsubishi – 25 years and Crounse marked the half century mark along with BTADD.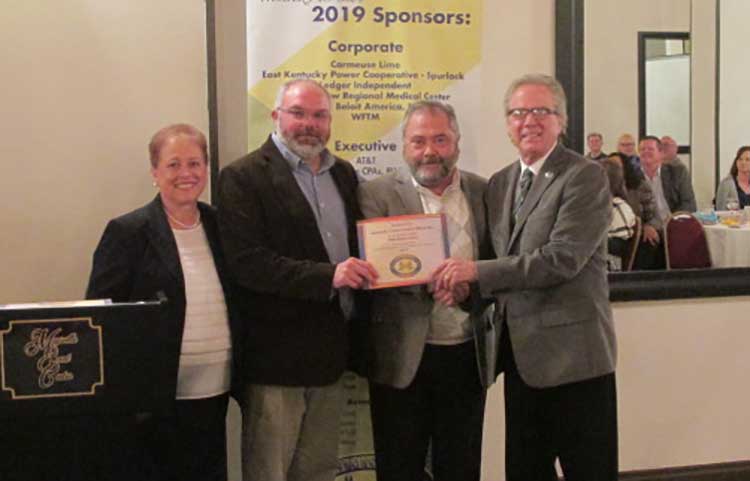 Vicki Steigleder, Executive Director of the Chamber, Justin Suttles One-Stop Operator for TENCO, Victor McKay, Career Counselor, and Chamber board member Gerry Schumacher.