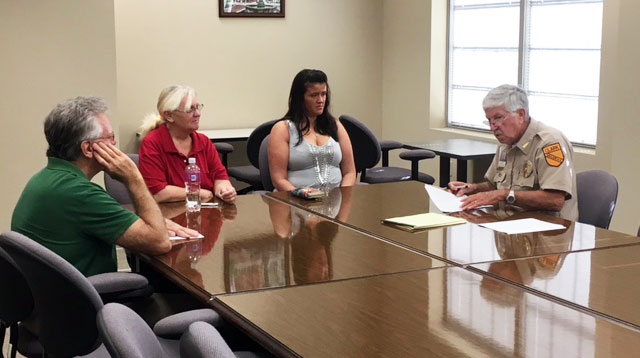 MAYSVILLE, Ky. — The Kentucky Career Center hosted a job fair for Clark Security at their facility in Maysville, Kentucky on Saturday Sept. 15, 2018. Job seekers visited the career center and wet with officials from Clark Security in hopes of obtaining employment as a security guard.
The Kentucky Career Center is available to all employers who wish to utilize the facility for job fairs; employee workshops; continuing educational training and staff meetings.
To learn more, contact a Kentucky Career Center at any one of their four locations in Maysville, Ashland, Morehead or Mt. Sterling.