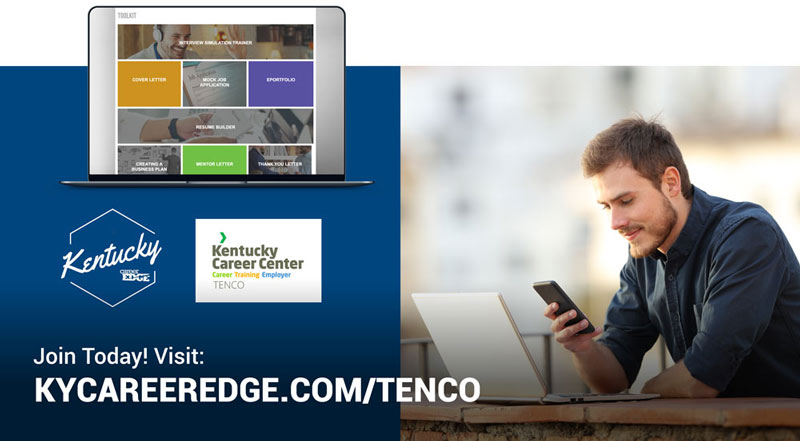 The TENCO Workforce Development Board is excited to announce access to a new virtual program built to provide job seekers the necessary tools for employment success. Career EDGE was first used by the South Central Workforce Development Board and was recently implemented statewide through the Cabinet of Education and Workforce Development.
Career EDGE consists of 18 interactive modules with built-in virtual coaching. Modules include:
Career exploration
Job preparation and work ethic tutorials
Job interview simulator so you can rehearse and get tips on answering interview questions
Resume, cover letter, thank you note
Job application builder
Essential life skills curriculum
Everything needed to support individuals in their job search or advance in employment is included in Career EDGE.
Start your employment journey today with Career EDGE by registering at https://kycareeredge.com/tenco/?pname=tenco. New users can register in less than one minute and have immediate access to all modules and services within the Kentucky Career EDGE platform.
Registration is easy. Access is free. Additional services with a Career Counselor are available. For more information on the Career EDGE, please contact the KY Career Center – TENCO at 606-564-6894 or kdryden@btadd.com.